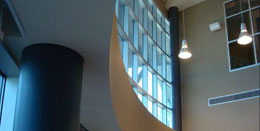 We Do-All with Safety, Integrity & Quality
Do All Drywall, Inc. is a family owned company that has been in business since 1984. We are a full service commercial and residential Drywall and Metal Framing Contractor. Our main focus is providing clients with quality workmanship, creative problem solving techniques, and the highest quality building products available. For over three decades Do All Drywall Inc. has developed great working relationships with General Contractors, Developers, Owners, and other Sub Contractors. We understand how important a project schedule is from the start of the submittal to the final punch list. Our other services include Wood, Framing, Acoustical Ceiling, Insulation, Fire and Acoustical Caulk, and Bathroom Accessories and Hardware.
Learn More About Do-All Drywall
Professional Services
Below is a general listing of the services we provide to our commercial and residential clients.
Steel Stud Framing – Interior Framing, exterior framing, structural framing, and truss work.
Drywall – Standard interior drywall, including shaft wall system, Exterior – DensGlass, DensDeck, and plywood.
Taping – Level four taping standard is a norm unless a level five is required. All of our corner bead is NO Coat Ultratrim Outside 90. Fire Stop and Acoustical Caulk.
Drywall Ceiling – Tray Ceiling, barrel vault, round step up, false ceiling, coffered ceiling, and other custom designs.
Acoustical Ceilings – Exposed tee grid system, dimensional tee grid system, bolt-slot grid system, and stamped tin ceiling.
Custom Soffits – Serpentine, radius, step up, octagon, and other custom options.
Wood Framing – Stick Framing, prefab panels, and truss work.
Installation of Door Frames and Hardware – Welded hollow metal door frames, knock down metal door frames, wood frames, standard hardware, panic bars, and door closers.
Fiber Glass Reinforced Panels (FRP) – Many styles and colors to choose from.
EFIS – Fine finish, medium finish, course finish, swirl finish, and big worm finish. A wide range of colors to choose from.
Restroom Accessories – Partitions, grab bars, paper towel holders, toilet paper holders.
Paint – High quality finishes. Hotel finishes textured ceiling, orange peel finish, stipple finish, and knock down texture.
Insulation – Faced, unfaced, and rigid foam.
Our Latest Project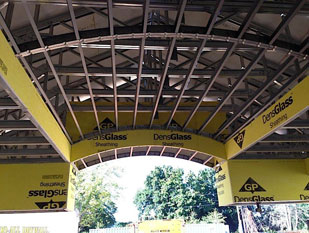 East Longmeadow
A senior living facility in East Longmeadow, Massachusetts.
Our Complete Project Gallery